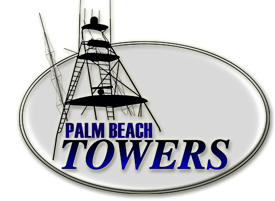 Search by Specific Model Size
Search by Gallery Category
< Return to Gallery
57'c Island Boat Works
"Cowpoke"
Island Boat Works / 57' - 0"
This fully refurbished 57'c Island Boat Works boat "CowPoke" was finished in March 2015 and is located at its home port in Fort Pierce, FL. This was an 8' gap polish pipe tower with a 60" belly ring up top. The tower also received our 53" control box, stationary recessed electronics box, (2) sets of teaser reels, LED lighting, painted undersides to fiberglass, upper section of tower blacked out and new Rupp "Bigg Riggs" 43'- 3 spreader riggers. We also built the bridge ladder and handrails per the customer request.