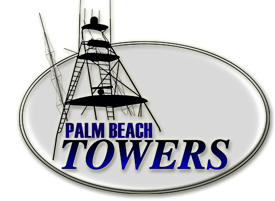 Search by Specific Model Size
Search by Gallery Category
The choice of prestigious boat builders worldwide
At PBT, our goal is to design and fabricate the finest, most meticulous product in our industry. As you will see below, our finished products speak for themselves.
Please feel free to contact us to build your next tower.
Now viewing Re-Fits.

Now viewing record(s) 1 - 24
43' Ryco
Ryco Marine / 43' - 0"
This hardtop and frame refit was a very simple job. We replaced the hardtop and frame, added a new fiberglass hardtop complete with radar pod, outrigger locks, recessed lighting, under mount speakers and LED lighting.
44' Garlington
Garlington Yachts / 44' - 0"
This re-fit 8' gap express style tower came complete with 36' -3 speader Rupp outriggers, painted sunshade frame & control box black and painted undersides of the sunshade, platform and hardtop.
44' Ryco Express
Ryco Marine / 44' - 0"
The owner asked PBT to remove his full tower on the boat and replace it with a lower Marlin tower to fit his current needs. This tower was outfitted with bomar hatches, tri-colored LED lights, custom bench seating in tower, LED spreader lights, our 63" control box and an oversized sunshade to cover the seating in the tower. We also installed the radar pod on top of the sunshade to free up room on the front of the hardtop.
45'c Rybovich "Anejo"
Rybovich / 45' - 0"
This 45'c Rybovich received a newly re-fit 4' Gap tower with a stationary electronics box on the underside of the hardtop and most of our standard features. We re-mounted the existing outriggers on the boat and installed an old style flat bottom board for the standing platform.
52' Buddy Davis
Buddy Davis / 52' - 0"
After we removed the existing tower on the Davis, we re-fit the boat with a 7' gap tower. This tower received a 60" belly band and was built out of polished pipe. PBT also installed clip in tri-colored lights, LED spreader lights and our new nav lights. The riggers were original to the boat, so we remounted them to the angle of the tower forward leg.
52'c Scarborough
"Agitator"
Scarborough / 52' - 0"
PBT just returned home from Bayliss Boatworks​ after completing a new custom hardtop package with riggers on the 52' Scarborough "Agitator" for the Duffie brothers. There were many custom features incorporated into her new design, including contoured pipes to flow with her curved lines, 4 teaser reels recessed into the hardtop with custom line guides. The underside was painted satin ice blue and a single EZ2CY panel will be installed to keep the bridge super clean. Check out the boat this summer in OC and Los Suenos next winter. The entire rebuild is something to see.
53' Sculley Boat Works Express
Sculley / 53' - 0"
Recently we got the opportunity to complete a re-fit on a 53' Sculley. The boat originally had just a hardtop and frame and we were able to modify parts of the existing frame into our new marlin tower design. The whole forward section of the tower frame (fwd legs & perimeter rail) is the original pipe work from the hardtop frame. We also used the existing hardtop cutting out new ladder openings in the back, put on a new radar pod, cut a teaser door and wire track in and gave it a whole new paint job.
We also powder coated the whole tower frame and bow rail per the customer request. It came out beautiful.

54'c Bertram
"Hey Chama"
Bertram Yachts / 54' - 0"
This refit job on the 54'c Bertram received a hardtop & truss style frame with the existing mounting spots reused for wire access. The side V brace was also the main forward leg which mounted on the side of the bridge. For the hardtop we installed our stationary recessed electronics box, a single set of teaser reels, LED down lighting, LED spreader lights aft and a SAT dome pod on top of the hardtop. As for the bridge ladder, the handrail had to tie into the aft bridge rail w/ rod holders for support.
58' Grand Banks
Grand Banks Yachts / 58' - 0"
PBT installed a very simple hardtop and frame on this Grand Banks troller per the customers request. We installed (9) LED lights on the underside of the hardtop, painted the underside SATIN Atlantic Blue and installed to custom speaker recess in the back side of the hardtop. We also built a radar mast with two Lumitec LED lights that were integrated into the mast. This hardtop was also our 2 3/4" thick hardtop to give it a little bit of bulkiness so it didn't disappear from a side profile view.
57'c Spencer Yachts
"Stalker"
Spencer Yachts / 57' - 0"
This re-fit that PBT completed on this 57' Spencer was a great little project to work on. We mounted a traditional style hardtop and frame with the front legs going down to the front of the bridge, to give it that full tower look. The hardtop received (4) teaser reels, LED navigation lights, LED clip in tri-colored lights, our large radar pod to hold the teaser reels and the underside of painted Satin Blue.
57'c Island Boat Works
"Cowpoke"
Island Boat Works / 57' - 0"
This fully refurbished 57'c Island Boat Works boat "CowPoke" was finished in March 2015 and is located at its home port in Fort Pierce, FL. This was an 8' gap polish pipe tower with a 60" belly ring up top. The tower also received our 53" control box, stationary recessed electronics box, (2) sets of teaser reels, LED lighting, painted undersides to fiberglass, upper section of tower blacked out and new Rupp "Bigg Riggs" 43'- 3 spreader riggers. We also built the bridge ladder and handrails per the customer request.

57'c Dean Johnson
Dean Johnson / 57' - 0"
This re-fit 6' gap tower came complete with our low profile radar pod, nav lights, color painted undersides to the fiberglass and a stationary radio box on the underside of the hardtop. We also modified the existing outriggers to match our tower after mounting.
After seeing the tower, the owner made a final request, that we design and build a custom scuba tank teak seat that is removable and collapsible for storage. It is to be mounted on the inside covering board of the cockpit.
58'c Whiticar
Whiticar Boat Works / 58' - 0"
This re-fit hardtop frame replaced a full tower that was originally installed on the boat. We installed a truss style frame with our fixed stationary recessed box, teaser reels, nav lights, large stepped radar pod, LED spreader lights and aft legs down to the gunnel. We also installed the aft legs down to the gunnel.
58'c Taylor Made

Taylor Made / 58' - 0"
This custom Taylor Made refit received a single perimeter rail with a ladder style frame. The hardtop received our curved sliding teaser door, stationary recessed electronics box, LED down lighting, LED spreader lights aft, nav lights, radar pod and SAT tv dome. As for the riggers we installed new 41'-3 spreader outriggers.
60'c Merritt
"Ships Cafe"
Merritt's / 60' - 0"
PBT removed the "Ships Cafe" original tower and installed a new custom tower for long time avid angler Pete Boinis. Pete has owned and rigged over twenty prestigious sportfish yachts and chose the detailed team of PBT for his latest project of a total makeover of his 60'c Merritt. This 8' gap tower was designed to flow with the traditional lines of this Merritt with providing a super clean modern look to the tower. A custom bridge rail and ladder were constructed together and welded to the tower per the owners specs. The custom hardtop included recessed teaser reels, LED tri-colored lights, molded LED NAV lights and was finished off with a super gloss Imron Snow White Paint. PBT's own bridge LED spreader lights were integrated into the modern molded platform and new Rupp hydraulic outriggers were installed to provide the ultimate fishing package for Pete.
60'c Jim Smith
Jim Smith / 60' - 0"
This 8' gap polished pipe tower was mounted on the side of bridge for both the front and aft legs. It also received a 50" control box, tri-colored lights, sliding teaser reel door and remounted the existing outriggers.
61'c Garlington "Tough Catch"
Garlington Yachts / 61' - 0"
We Retro-fitted this 61'c Garlington with an 8' gap polished pipe tower. The front legs went to the top of the house, painted sunshade, painted control box and all outside bracing. We also added a few custom handrails to the underside of the hardtop for t
63' Merritt "Sierra Hotel"
Merritt's / 63' - 0"
This 9' Gap tower came several options including a built in bridge ladder to the aft bridge rail of the tower, low profile radar pod with slider teaser reel asembly and a Merritt style pedestal/control box combo.
65'c Holton "Tarheel"
Holton Custom Yachts / 65' - 0"
This is an 8' Gap tower with slider teaser reel, drop down radio box and the underside of the fiberglass parts painted to match the hull. The rigger were reinstalled after the new tower was mounted.
68'c Jim Smith
"AutoBuilders"
Jim Smith / 68' - 0"
PBT removed the original hardtop & frame off of the boat and replaced it with a 9' gap tower. We installed tri-colored LED lights, nav lights, LED spreader lights, sliding teaser reel door and many other standard item we would normally mount on a 68'c. As for the outriggers, we re-used the current ones on the boat and just remounted them to follow the front leg of tower.