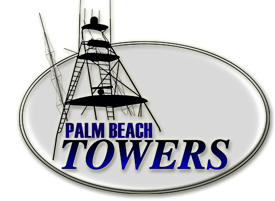 Search by Specific Model Size
Search by Gallery Category
The choice of prestigious boat builders worldwide
At PBT, our goal is to design and fabricate the finest, most meticulous product in our industry. As you will see below, our finished products speak for themselves.
Please feel free to contact us to build your next tower.
Now viewing Custom Boats / 76' - 85'.

Now viewing record(s) 1 - 6
80'c Bayliss Boat Works
"Dream Time"
Bayliss Boat Works / 80' - 0"
This 80' Bayliss received an 11'-6" gap tower made with polished pipe and 3" front legs. As you will notice we have curved and contoured all the tower bracing and supports to match the style of the Bayliss boat. On the hardtop we installed LED navigation lights, LED tri-colored ligths, Bayliss's custom radar pod with a PBT SAT dome extension molded in, (4) teaser reels, drop down box and S/S grommets on underside for teaser lines. As for the platform, it received our newest coupler box on top, 3 in 1 and single light pod on the underside with our easy entry cut out in the platfrom when coming up the ladder.
For fishability, we painted the upper section of the tower and control box top Satin Black as well as installing hydraulic outriggers on the boat.
80' Weaver Boat Works "Islamar"
Weaver Boat Works / 80' - 0"
Weaver Boat Works just splashed there new 80'c sportfish with a new PBT SATIN finished anodized pipe tower. As with all of our towers, we spent countless hours working with the customer to make sure he received everything on his wish list for his new tower. We hooked him up with (4) teaser reels and a drop down box in the hardtop, double rail perimeter rails around the hardtop and aft leg mounting into the side of the house. We also installed our black out kit up in the tower to reduce glare by spraying SATIN black paint on the sunshade and control box. On the riggers, we installed a set of 50'- 4 spreader Rupp Hydraulic outriggers with hydro locking arms and layout arms.
80'c Weaver Boat Works " Miss Pat"
Weaver Boat Works / 80' - 0"
This 12' gap tower received 49'- 4 spreader hydraulic outriggers, a custom bridge ladder, handrails around the house windows, tri colored lights and our large drop down box in the hardtop.
84'c Bayliss Boat Works
"Orion"
Bayliss Boat Works / 84' - 0"
PBT traveled to Wanchese, NC to Install an ultra custom 13" gap tower on the largest build to date at Bayliss Boat Works, the 84' "Orion". We worked closely with the owner Mr. Healey, Capt Justin and Bayliss in the development of the tower not only for aesthetics but functionality as well. Every angle, radius, and curve of the tower and fiberglass parts, were custom designed to follow every inch of this beautiful work of art. The aft tower legs were custom angled at 12 degrees to make climbing this massive tower super comfortable. We also created a dual flip up seat system with foot rests for the owner who likes to spend a lot of time in the tower. Another new custom item that we worked with Capt Justin was the aft electronic display inside the radar pod just aft of the teaser reel lid cavity. This would allow the captain to be able to see his sounder and charts while looking aft into the cockpit and not having to turn around.

Some of the other items we installed on this tower were (4) teaser reels, a larger drop down box, hydraulic outriggers, custom release marine grommets in the hardtop, our 63" control box with large electronics box and offset controls , tri-colored LED lights and (5) LED spreader lights on the underside of the platform.


85'c Weaver Boat Works
Weaver Boat Works / 85' - 0"
This 85'c Weaver received a 10ft gap tower with a few custom items other than our standard setup. We installed a set of dual radar pods that we molded together on top of the hardtop to support there 2 radar electronic package. As well as a custom radar mast to be mounted on top of our radar pod to have better visibility for the Simrad 4G Broadband that was installed. Some other items that we installed on the tower were our 63" control box, LED spreader light, LED overhead lights, nav lights, a custom swim ladder with sockets and a set of 50' - 4 spreader Rupp Hydrauilic Outriggers.