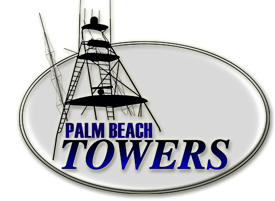 Search by Specific Model Size
Search by Gallery Category
The choice of prestigious boat builders worldwide
At PBT, our goal is to design and fabricate the finest, most meticulous product in our industry. As you will see below, our finished products speak for themselves.
Please feel free to contact us to build your next tower.
Now viewing Custom Boats / 46' - 55'.

Now viewing record(s) 1 - 13
46' Merritt "Tropic King"
Merritt's / 46' - 0"
This Merritt received a 6' gap tower with 4 teaser reels in the hardtop, standard low profile radar pod, front legs to the bridge deck and a custom aft ladder as part of the aft bridge rail.
46'c Gamefisherman
Gamefisherman Boats / 46' - 0"
This 46' Gamefisherman received a 5' gap tower with several custom items including, a stationary overhead electronics box on the underside of the sunshade, a custom teaser bracket on the underside of sunshade, black out kit in tower and acylic windshield.
46' Release Boat Works Express "Gladiator"
Release Boat works / 46' - 0"
Release Boat Works and PBT teamed up again to design a full style tower for their new 46' Express for a customer who wanted a very comfortable tower for fishing and diving. For fishing, PBT provided a 63" control box with recessed boxes on each side to house all of their electronics and monitor displays. As well as all the steering components mounted on top of the control box for usability. We have also installed Lumitec Lightings NEW Mirage LED lights on the underside of the sunshade, platform and hardtop which are substantially much smaller than the previous LED lights we use to install. The 36'- 3 spreader outriggers were mounted on the side of the bridge with a center rigger mounted aft below the ring.
47'c Buddy Davis
Buddy Davis / 47' - 0"
This is a 6' Gap tower with a stationary electronics box on the underside of the hardotp w/ a collapsible spring hinge.
47' Scarbough "Tar Heel"
Scarborough / 47' - 0"
We installed a new brushed pipe, single perimeter rail hardtop frame with ladder steps on this renovated 47' Scarbough.
50' F&S
F&S Boat Works / 50' - 0"
This custom 50'c F&S received a 5' gap polished pipe tower with all curved bracing and diagonals. We installed some of our most common options like drop down box, teaser reels, nav lights, tri-colored LED lights and painted undersides to the platform, hardtop and sunshade. We also installed a set of 38'-3 spreader Rupp outriggers.
50' Rybovich
"Miss Budweiser"
Rybovich / 50' - 0"
"Miss Budweiser" was treated to a major refit at Michael Rybovich & Sons in 2011 & 2012. This legendary 50'c sportfishing boat was completely refinished top to bottom which included a new PBT 5' Gap tower. PBT worked closely with her new owner and captain to design a modern clean looking tower while maintaining her traditional lines. We moved the forward main tower legs up to the house top from their original forward deck location and the aft legs to the cockpit gunnels with (6) rod holders. The double perimeter rail under the hardtop and traditional style standing platform provided a classic touch to her new modern tower design. LED navigation lights, molded LED spreader lights and recessed LED hardtop lights completed her new modern lighting on the exterior.

Her refit was complete with a new set of Rupp 38'- 3 spreader outriggers. "Miss Budweiser" is also available for charter out of the Sailfish Marina. Go to Atlanticpacificcharterfishing.com

52' Buddy Davis
Buddy Davis / 52' - 0"
After we removed the existing tower on the Davis, we re-fit the boat with a 7' gap tower. This tower received a 60" belly band and was built out of polished pipe. PBT also installed clip in tri-colored lights, LED spreader lights and our new nav lights. The riggers were original to the boat, so we remounted them to the angle of the tower forward leg.
52'c Scarborough
"Agitator"
Scarborough / 52' - 0"
PBT just returned home from Bayliss Boatworks​ after completing a new custom hardtop package with riggers on the 52' Scarborough "Agitator" for the Duffie brothers. There were many custom features incorporated into her new design, including contoured pipes to flow with her curved lines, 4 teaser reels recessed into the hardtop with custom line guides. The underside was painted satin ice blue and a single EZ2CY panel will be installed to keep the bridge super clean. Check out the boat this summer in OC and Los Suenos next winter. The entire rebuild is something to see.
53' Sculley Boat Works Express
Sculley / 53' - 0"
Recently we got the opportunity to complete a re-fit on a 53' Sculley. The boat originally had just a hardtop and frame and we were able to modify parts of the existing frame into our new marlin tower design. The whole forward section of the tower frame (fwd legs & perimeter rail) is the original pipe work from the hardtop frame. We also used the existing hardtop cutting out new ladder openings in the back, put on a new radar pod, cut a teaser door and wire track in and gave it a whole new paint job.
We also powder coated the whole tower frame and bow rail per the customer request. It came out beautiful.
53'c Jarrett Bay
Jarrett Bay Boat Works / 53' - 0"
This hardtop truss style frame has a single hardtop perimeter rail with custom fiberglass hardtop. The hardtop has recessed tri-colored lights, large radar pod with sat dome extension, nav lights and a 4 in 1 quartz light pod on underside of aft hardtop.