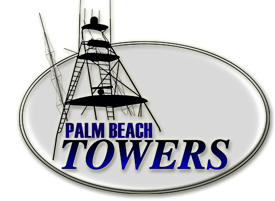 Search by Specific Model Size
Search by Gallery Category
The choice of prestigious boat builders worldwide
At PBT, our goal is to design and fabricate the finest, most meticulous product in our industry. As you will see below, our finished products speak for themselves.
Please feel free to contact us to build your next tower.
Now viewing Outboard.

Now viewing record(s) 1 - 6
28' Buddy Davis Outboard Center Console
Buddy Davis / 28' - 0"
This center console received a brand new T-top powercoated frame with a fully customized fiberglass hardtop. The hardtop received taco top mount rigger, nav lights, radar pod w/ teaser reels, rod holders, handrails and used the existing electronics box.
36' F&S Outboard
F&S Boat Works / 36' - 0"
This custom outboard received a polished pipe t-top frame with nav lights, tri-colored lights and a small triangular radar pod.
34' Venture
Venture Marine / 34' - 0"
PBT built the standard Venture t-top metal frame to match their current fiberglass hardtop. The t-top frame came complete with pipe sleeves, (6) rod holders and 4 handrails.
41' Bahama Boat Works
Bahama Boat Works / 41' - 0"
PBT installed a full size tuna tower on this 41' Bahama. Complete with 29' Rupp outriggers, custom LED lighting, recessed tri-lights, control box and teaser reel opening for reels. It was also built out of all polished pipe.
42' Invincible
Invincible Boats / 42' - 0"
PBT was given the opportunity of designing, building and installing the most custom tricked out tower package ever installed on a outboard style boat. Mr. Leon and his highly experience team had a very detailed list of ideas and options they had to have designed into the ultimate tower for their fishing style. Together we spent numerous hours in CAD design to develop a super clean look with curved forward legs and bracing, along with our signature curved fiberglass parts. One new feature was a molded sealed kite locker with shelves on the underside of the hardtop, followed by a molded electronics wedge and recessed electric teaser reels with remotes to the tower control box. The upper end of the tower was designed with a full complement of electronics including a 12" Garmin display, night vision and search light controls, full engine system and bow thruster joy stick. For the Miami style of fishing, we also welded two rod holders onto the bench seat backrest, for the team to be able to quickly cast to tailing Sailfish. Another nine rod holders were welded throughout the tower for storage and the ones on the aft main tower legs have integrated steps for ease of climbing the tower. We also designed a six holder rocket launcher into the deck live well for the perfect live bait set up. Another trick feature, because this team tournament fishes in extreme conditions, we molded in a drip ledge aft on the top, so the crew sitting on the mezzanine will not get soaked with water. Five LED spreader lights provide bright lighting for their night fishing trips, along with tri-colored lights for accent. To finish off the ultimate fishing machine, we installed 28' single spreader riggers on the hardtop, to provide the spread this team needed for all their trolling in the Bahamas.
43' Sea Hunter
SeaHunter / 43' - 0"
This was the first Sea Hunter PBT ever worked on and it was such a pleasure working with not only the owner and captain, but the manufactor as well. This 3' gap, polished pipe tower received a number of options including custom tower reel seats off the belly band, 28' single spreader Rupp outriggers, rod holders with the steps mounted on top for climbing into the tower, nav lights, led overhead and spreader lights and two removable backrests seats with cushions. We also had the upper control box and sunshade frame painted with a satin flag blue paint.