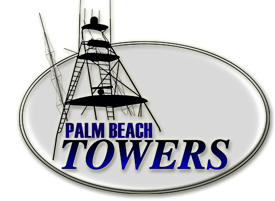 Search by Specific Model Size
Search by Gallery Category
The choice of prestigious boat builders worldwide
At PBT, our goal is to design and fabricate the finest, most meticulous product in our industry. As you will see below, our finished products speak for themselves.
Please feel free to contact us to build your next tower.
Now viewing Custom Boats / 35' - 45'.

Now viewing record(s) 1 - 15
36' F&S Outboard
F&S Boat Works / 36' - 0"
This custom outboard received a polished pipe t-top frame with nav lights, tri-colored lights and a small triangular radar pod.
36' Jersey Cape Express
Jersey Cape Yachts / 36' - 0"
This Marlin tower was built with polished pipe, solid aft legs that turn into the control box, an 84" belly band and 32'-2 spreader Rupp outriggers. We also installed nav lights, recessed LED lights on the underside of the hardtop and our small radar pod.
37' Willis Marine
Willis Marine / 37' - 0"
When PBT was given the green to install the tower on the NEW 37' Willis Marine Walk-around, we were extremely excited. The boat threw a few challenges at us, but we were able to over come them with this final design that you will see in the photos. We had to mount the forward and aft legs into very small fixed areas, installed the rod holder rack above the hardtop and installed our smaller new LED spreader lights. The hardtop received a fixed stationary radio box, painted underside, bomar hatch and hardtop mounted outriggers. As for the standing platfrom, we cut in our easy access openings, installed our smaller single coupler box and mini light pods on the underside. Finally we tightened up the ring to accept our smaller control box and sunshade. The owner, captain and Willis Marine were very pleased with the look/design and the quick install of the tower.

40' Jersey Cape Express
"Sea Watch"
Jersey Cape Yachts / 40' - 0"
PBT completed this 40' Jersey Cape Express hardtop and truss frame back in December 2014. Below are a number of photos of the finished product. We installed top gun riggers on top, recessed manual teaser reel cranks, recessed LED lighting and bomar hatches in the hardtop. We also installed a new bow rail on the boat 3 months after it came to Florida.

41' Bahama Boat Works
Bahama Boat Works / 41' - 0"
PBT installed a full size tuna tower on this 41' Bahama. Complete with 29' Rupp outriggers, custom LED lighting, recessed tri-lights, control box and teaser reel opening for reels. It was also built out of all polished pipe.
42' Rybo Margaritavich Walk Around
Rybovich / 42' - 0"
This is an Express Marlin tower with hardtop mounted & sunshade release outriggers with (25) rod holders mounted on the aft section of the tower.
43' Release Boat Works Walk Around
"Sting Ray"
Release Boat works / 43' - 0"
Release Boat Works and PBT teamed up to design a Marlin style tower for their new 43' Walk Around for a customer who wanted a very Comfortable tower for fishing and diving. The belly ring area was enlarged to provide a real nice L shaped bench seat with extra padded cushions and backrests to sit (4). A full lounge to the Port side to relax & enjoy the sites all day. For fishing, PBT provided a 65" control box with pod style single lever controls and recessed boxes on each side to house all of their electronics and monitor displays. While looking aft at the baits or fighting a fish the aft backrest removes and slides into storage pins under the seat. The tower sunshade provides cover for the entire upper area of the tower and holds the radar and electronic antennas. The 34'- 2 spreader outriggers were mounted on the hardtop to allow the angle to move 360 degrees around the entire boat while fighting a fish.

PBT and Release are currently working on (2) more custom projects. Check this summer to see the 46' Express sporting her 5' Gap PBT tower.
43' Jarrett Bay Boatworks Express
"Gregarious"
Jarrett Bay Boat Works / 43' - 0"
This sweet looking 43'c Jarrett Bay Boatworks​ express "Gregarious" has a 5'-6" gap polished pipe tower, with 2 1/2" front leg pipes and our curved belly band up top. On the platform we installed a 3 in 1 LED spreader light aft, single LED light fwd, (2) recessed tri-colored lights and painted the underside Kingston Gray. We also installed our 63" control box w/ a Satin black painted top, 33'-2 spreader Rupp outriggers, HD9 US teaser reels located in salon and sunshade fiberglass & metal painted Kingston Gray.
43' Ryco
Ryco Marine / 43' - 0"
This hardtop and frame refit was a very simple job. We replaced the hardtop and frame, added a new fiberglass hardtop complete with radar pod, outrigger locks, recessed lighting, under mount speakers and LED lighting.
44' Garlington
Garlington Yachts / 44' - 0"
This re-fit 8' gap express style tower came complete with 36' -3 speader Rupp outriggers, painted sunshade frame & control box black and painted undersides of the sunshade, platform and hardtop.
44' Ryco Express
Ryco Marine / 44' - 0"
The owner asked PBT to remove his full tower on the boat and replace it with a lower Marlin tower to fit his current needs. This tower was outfitted with bomar hatches, tri-colored LED lights, custom bench seating in tower, LED spreader lights, our 63" control box and an oversized sunshade to cover the seating in the tower. We also installed the radar pod on top of the sunshade to free up room on the front of the hardtop.
45'c Rybovich "Anejo"
Rybovich / 45' - 0"
This 45'c Rybovich received a newly re-fit 4' Gap tower with a stationary electronics box on the underside of the hardtop and most of our standard features. We re-mounted the existing outriggers on the boat and installed an old style flat bottom board for the standing platform.
45' Huckins Yacht
"Wombat"
Huckins / 45' - 0"
This tower was extremely hard to construct with all of the options the owner needed with his tower/ seating. Between adding the aft leg truss, custom hardtop bridge ladder, hatch opening in hardtop, electric sure shade for the cockpit, bench seating up top and rupp riggers.