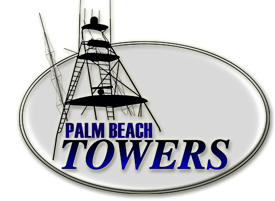 Search by Specific Model Size
Search by Gallery Category
< Return to Gallery
37' Grady White
Grady White Boats / 37' - 0"
Installing a tower on the 37' Grady White while integrating our tower with the factory hardtop and frame was quite the challenge. First, we had to create custom forward hardtop pads for both the top and bottom of the hardtop. Second, we had to add a custom truss in between the front legs below the hardtop but also having to miss the forward windshield door that opens up so you could get to the front of the boat. We also had to create spacers between the hardtop and our perimeter rail as we were unable to bolt our perimeter rail directly the hardtop fiberglass as you will see in the photos.
Some other items we installed on the tower were a custom radar mast, rod holder mounted on the inner ladder legs, rod holders behind the tower sunshade seating, (2) rod holders off the side of the tower ring and 31'-2 spreader Rupp outriggers.
On the platform we installed LED spreader lights and LED down lighting.