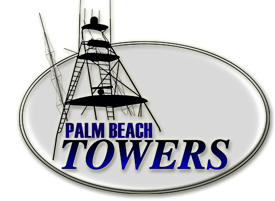 Search by Specific Model Size
Search by Gallery Category
< Return to Gallery
69'c Spencer Yacht
"Da Bait"
Spencer Yachts / 69' - 0"
PBT was back in North Carolina in April to install a custom 9' gap tower package on the first 69' Spencer "Da Bait" for avid Billfish angle Jeff Cohen and Capt. Curt Lind. The boat spends most of the year at Los Suenos and the remaining time in St. Thomas, So Curt spends much of his day in the tower. To accommodate all of his needs up top, we installed a dedicated pair of electric teaser reels under the buggy top, offset the wheel & controls to the STBD side. This allowed us to provide him with a large recessed electronics box to hold various units including 12" display, plus CAT engine displays. To eliminate glare from the sun, PBT painted the entire buggy top frame and fiberglass underside Satin Black. The final custom piece was a wrapped belly band cushion for extra padded comfort. With the various size tackle this customer needs for fishing throughout the world, they required an additional rod storage, which PBT molded into the hardtop to hold (10) rods & reels plus gaffs. Also designed into the hardtop was a recessed electronics box, recess opening to hold (4) electric teaser reels and a Satin painted underside. Rupp's 48'- 4 spreader hydraulic outriggers were installed to provide the ultimate spread, along with (6) rod holders on the tower aft legs. LED spreader lights and tri colored accent lights provided bright lighting throughout the tower.

When you see "Da Bait" in Costa Rica and St. Thomas, take a close look at PBT's curved pipes and contoured fiberglass parts that provide a perfect fit to the Spencer styling.