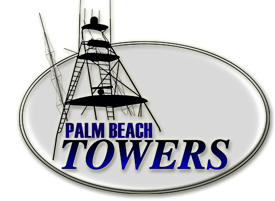 Search by Specific Model Size
Search by Gallery Category
< Return to Gallery
84'c Bayliss Boat Works
"Orion"
Bayliss Boat Works / 84' - 0"
PBT traveled to Wanchese, NC to Install an ultra custom 13" gap tower on the largest build to date at Bayliss Boat Works, the 84' "Orion". We worked closely with the owner Mr. Healey, Capt Justin and Bayliss in the development of the tower not only for aesthetics but functionality as well. Every angle, radius, and curve of the tower and fiberglass parts, were custom designed to follow every inch of this beautiful work of art. The aft tower legs were custom angled at 12 degrees to make climbing this massive tower super comfortable. We also created a dual flip up seat system with foot rests for the owner who likes to spend a lot of time in the tower. Another new custom item that we worked with Capt Justin was the aft electronic display inside the radar pod just aft of the teaser reel lid cavity. This would allow the captain to be able to see his sounder and charts while looking aft into the cockpit and not having to turn around.

Some of the other items we installed on this tower were (4) teaser reels, a larger drop down box, hydraulic outriggers, custom release marine grommets in the hardtop, our 63" control box with large electronics box and offset controls , tri-colored LED lights and (5) LED spreader lights on the underside of the platform.


| | |
| --- | --- |
| | Hardtop Underside Looking Fwd |
| | |
| --- | --- |
| | Hardtop Teaser Reel Aft Display |
| | |
| --- | --- |
| | Hardtop Teaser Reel Aft Display |
| | |
| --- | --- |
| | Platform Inner Leg Pads for Removable Upper Section |
| | |
| --- | --- |
| | Platform Aft Leg Pads for Removable Upper Section |
| | |
| --- | --- |
| | Platform Underside Showing Removable Upper Section |
| | |
| --- | --- |
| | Tower Sunshade Custom Flip Up Seating |
| | |
| --- | --- |
| | Tower Sunshade Custom Flip Up Seating |