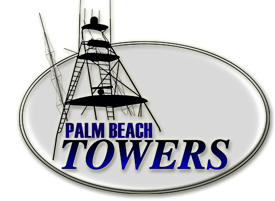 Search by Specific Model Size
Search by Gallery Category
< Return to Gallery
64' F&S Boat Works Express
"Full Throttle"
F&S Boat Works / 64' - 0"
This speedy 64' express "Full Throttle" that was built by F&S boat works was quite an exiting project to work on. From the beginning we knew this boat was going to run over 50 knots, so we worked closely with Jim Floyd to make sure every mounting point for the tower was reinforced and built with the most high tech materials available. In working with the F&S team and their 3D CAD models along with our 3D tower designs, we were able to set the exact location of every brace and pad, before the boat was built. Making it very efficient for the builder The 6' gap tower was built using polish pipe with 3" front legs and 2 ½" pipe for the aft legs. This really streamlined the look of the tower as we built around the larger pipe on the boat. The tower received (5) spreader lights on the underside of the platform, tri-colored LED lights, hydraulic outriggers mounted on the hardtop , our 63" control box, which fit the large 15" Garmin display, (12) rod holders on aft legs and rocket launcher between inner legs and blacked out the upper section of the tower.