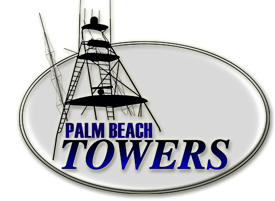 Search by Specific Model Size
Search by Gallery Category
< Return to Gallery
80'c Bayliss Boat Works
"Dream Time"
Bayliss Boat Works / 80' - 0"
This 80' Bayliss received an 11'-6" gap tower made with polished pipe and 3" front legs. As you will notice we have curved and contoured all the tower bracing and supports to match the style of the Bayliss boat. On the hardtop we installed LED navigation lights, LED tri-colored ligths, Bayliss's custom radar pod with a PBT SAT dome extension molded in, (4) teaser reels, drop down box and S/S grommets on underside for teaser lines. As for the platform, it received our newest coupler box on top, 3 in 1 and single light pod on the underside with our easy entry cut out in the platfrom when coming up the ladder.
For fishability, we painted the upper section of the tower and control box top Satin Black as well as installing hydraulic outriggers on the boat.
| | |
| --- | --- |
| | Aft Perspective Looking Up |
| | |
| --- | --- |
| | Hardtop Radar Pod Close Up |
| | |
| --- | --- |
| | Bridge Inside View Forward |
| | |
| --- | --- |
| | 63" Control Box w/ Single Box |
| | |
| --- | --- |
| | 63" Control Box w/ Single Box Open |
| | |
| --- | --- |
| | Sunshade Attachement to Belly Ring |