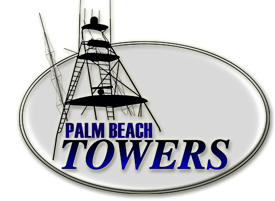 Search by Specific Model Size
Search by Gallery Category
< Return to Gallery
43' Release Boat Works Walk Around
"Sting Ray"
Release Boat works / 43' - 0"
Release Boat Works and PBT teamed up to design a Marlin style tower for their new 43' Walk Around for a customer who wanted a very Comfortable tower for fishing and diving. The belly ring area was enlarged to provide a real nice L shaped bench seat with extra padded cushions and backrests to sit (4). A full lounge to the Port side to relax & enjoy the sites all day. For fishing, PBT provided a 65" control box with pod style single lever controls and recessed boxes on each side to house all of their electronics and monitor displays. While looking aft at the baits or fighting a fish the aft backrest removes and slides into storage pins under the seat. The tower sunshade provides cover for the entire upper area of the tower and holds the radar and electronic antennas. The 34'- 2 spreader outriggers were mounted on the hardtop to allow the angle to move 360 degrees around the entire boat while fighting a fish.

PBT and Release are currently working on (2) more custom projects. Check this summer to see the 46' Express sporting her 5' Gap PBT tower.